Pommelé Acres
The Eventing Canada [!] Directors believe that a Training Centre is a critical element to providing effective training opportunities. At a controlled, non-competitive venue, Eventing Athletes may train, school and clinic at a site specifically designed for clinics and lessons.
Eventing Canada[!] closed the previous facility in the fall of 1997. The directors found an appropriate new venue in 2006 and cannot be more pleased with our new Training Base.
Located in the Heart of Horse Country
Pommelé Acres is a private Event Barn, in the heart of horse country, minutes from highway 9, between Hwy 27 & 50 offering individual feed program, group and individual turnout, exceptional care, coaching in all three disciplines, large coverall arena, outdoor dressage and jumper rings and ready access to miles of conditioning trails.
The 25 acre Equestrian Centre is near Tottenham (10 Minutes To Palgrave).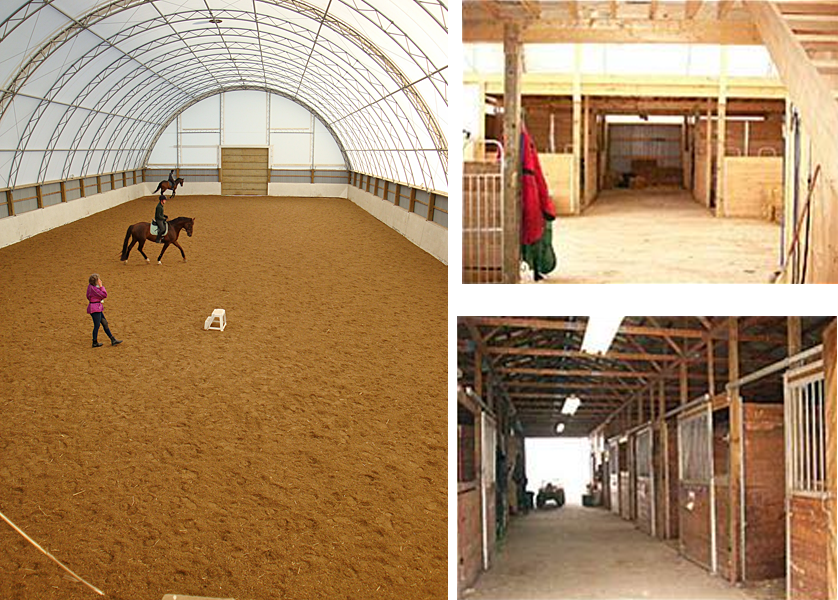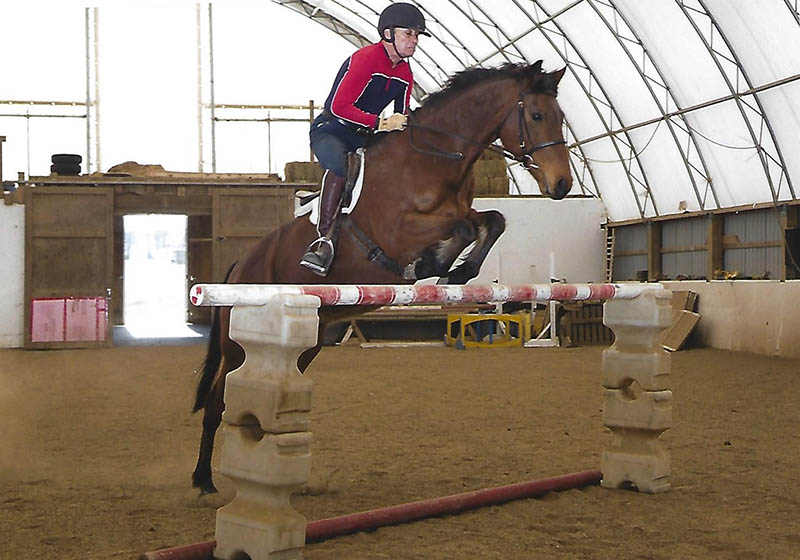 How To find us…..
387181 Twentieth Sideroad
Mono, Ontario L9W 6V6
Phone: 647-638-5017
To schedule a time to school over the cross country course (weather permitting), contact:
Arthur Tateishi, Owner
(519) 940-4892
Cell: 647-638-5017
Cross Country Developed by Hugh Morshead
Hugh Morshead developed the cross country fences in 2007.
Hugh began course building in 1978, mostly in Canada and in the U.S.; but also in New Zealand and Ireland. The courses range from Pony Club to CCI*** (Advanced). Hugh has worn many hats over the years - FEI Course Designer, Course Advisor, Technical Delegate, Organizer and Rider. For more information on Hugh, see www.killustyfarm.com
The schooling facilities Hugh has built offer a great variety of terrain with learning opportunities for all levels including Banks, Ditches and Water – the key ingredients to good training….
Here are some pictures of the from the schooling fields at Eventing Canada(!)'s new Training Centre:
| | |
| --- | --- |
| The Steps | The Steeplechase |
| The bigger of 2 coffins | The very versatile water complex |
| | |
| | |
Interested in Cross Country Schooling?
If you're interested in cross country schooling at any other time, why not come along to Pommelé Acres with your coach?
Contact us to schedule time on our fantastic schooling course.
Arthur Tateishi, Owner
Farm: 905-936-2343
Business: 905-565-8151
Cell: 647-638-5017
EVENTING CANADA [!] IS A NOT-FOR-PROFIT ORGANIZATION DEDICATED TO SUPPORTING
ATHLETES AND ORGANIZERS IN THE SPORT OF EVENTING IN CANADA