Heather Wellman Bursary
The Directors of Eventing Canada [!] are pleased to offer one bursary to an exceptional young Rider in Canada who has exhibited the enthusiasm for the Sport which sets them apart from his / her peers.

This person has the passion for their Horse and their Sport to have an opportunity to ride in two of our 2018 clinics at Pommelé Acres, in the name of Heather Wellman, a much loved and devoted individual who gave selflessly to the Sport of Horse Trials and Eventing during her life.
The lucky recipient will also receive the following, generously donated by the Ontario Horse Trails Association:
entries to 2 non-championship horse trials in Ontario
complimentary membership to the OHTA Young Rider program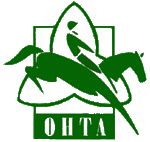 Heather will always be remembered for her passion, and tireless efforts, on behalf of our Sport.
Deadline: April 30, 2018
---
2017 Recipient - Mary Rea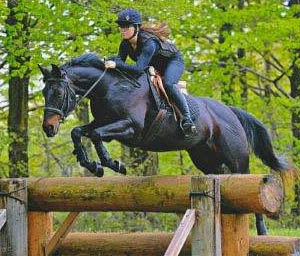 2016 Recipient - Charlotte Jones-Whitehead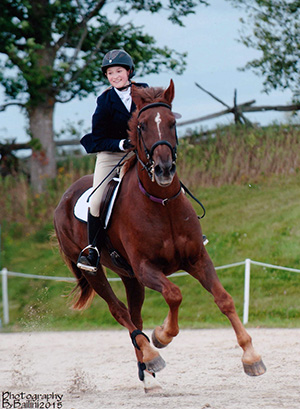 Update from Charlotte
Hello!
Little update: I rode Indie in his first event this weekend at Will O'Wind and we ended up winning the division! We wouldn't have been able to attend the show if it wasn't for the bursary so thank you again! I also wanted to confirm that I would love to attend the Richard Waygood clinic if there is still space for Indie and I.
Thank you! Charlotte
2015 Recipient - Nathalie White
EVENTING CANADA [!] IS A NOT-FOR-PROFIT ORGANIZATION DEDICATED TO SUPPORTING
ATHLETES AND ORGANIZERS IN THE SPORT OF EVENTING IN CANADA