2014 Heather Wellman Youth Bursary
Congratulations EMMA JOHNSTON, for being named the 2014 Recipient!
Emma & Prized Charis
in Ocala at Rocking Horse Horst Trials
Emma & Prized Charis after completing their first
Preliminary event at Grandview Horse Trials
The Ontario Horse Trials Association once again partnered with Eventing Canada [!] to offer one bursary to an exceptional young Rider in Canada who has exhibited the enthusiasm for the Sport which sets them apart from her peers.
The OHTA will provide complimentary entries for any two, non-championship Horse Trials in the province, as well as a 2014 membership in its Young Rider Program.
In addition, Emma will have an opportunity to ride in two of Eventing Canada [!] 2014 clinic at Pommelé Acres, in the name of Heather Wellman, a much loved and devoted individual who gave selflessly to the Sport of Horse Trials and Eventing during her life.
"Once again it's been very hard to choose just one recipient from the high standard of applications we've received", said Arthur Tateishi, Chair of the selection committee, "but Emma is thrilled to have been chosen, and we're very pleased for her".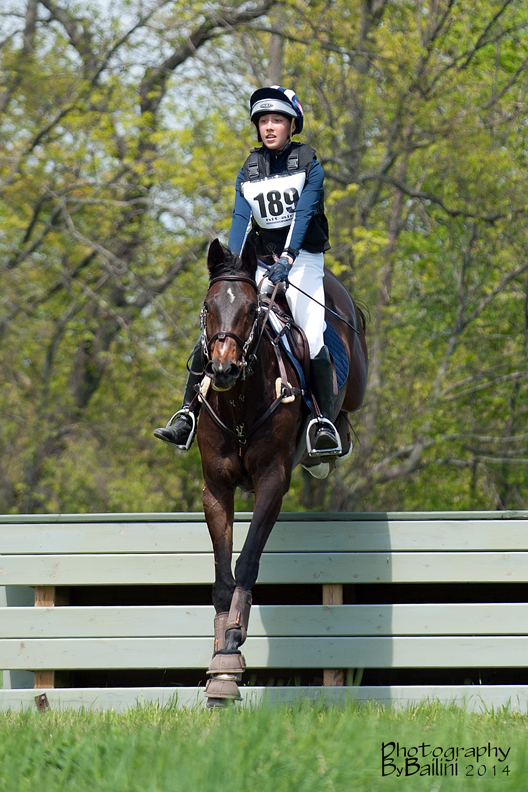 EVENTING CANADA [!] IS A NOT-FOR-PROFIT ORGANIZATION DEDICATED TO SUPPORTING
ATHLETES AND ORGANIZERS IN THE SPORT OF EVENTING IN CANADA